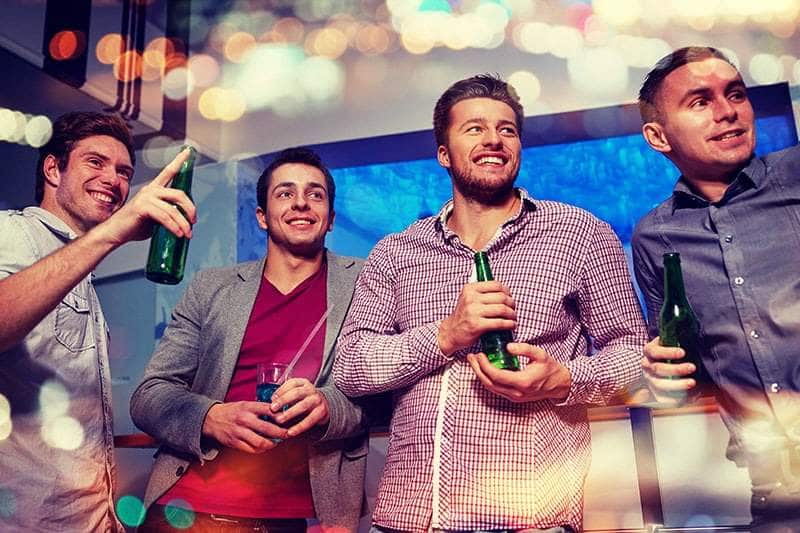 Stag Party and Stag Weekends Barcelona
Stag weekends in Barcelona are the most amazing, action packed, naked lady filled stag weekends in the whole of Europe, hell we would go as far to say the whole world. We are not over selling this! A stag party Barcelona is one of the most popular things for a group of guys to do when they are celebrating a guy being only able to see one set of boobs for the rest of his life! As he is signing up for this it is up to you to make sure his last couple of nights of freedom are as alcohol and hot chick fuelled as possible!
We think that the reason stag weekends in Barcelona are so popular is that there is just so much to do here. There is all kinds of cool stuff for you guys to see and do during the day no matter if you are going to check out the Nou Camp or just sitting at the beach all day, relaxing so you are ready for your epic night out. And that is what the stag party Barcelona is all about, the night out!
The Barcelona night life is the best in the world and we really want to help you put together the best stag weekend possible. The main event of this will be the stag night. In Barcelona there is just an insane amount of bars, clubs, strip clubs and even escort houses if you are into that kind of thing. There is so many that it can be a little daunting and the last thing you want is a load of stress trying to figure out what ones are good. Your time during your stag weekend should be spent drinking booze and checking out hot ladies. Not planning where you will go, let us do that so you can just focus on having a good time!
A sure fire way to make certain that you have a great stag party Barcelona is to do the classic three step plan. Many stag weekends in Barcelona will do this. First you check out a bar, where you have a few drinks and get in the party mood. Then you hit a top night club where you can either impress with your epic dance moves or give your buddies a laugh with how bad you are! And then you can all head to a top Barcelona strip club (where we can provide transport and entry!) this is where the groom will really be able to enjoy his last few hours of freedom and there is no better way to enjoy your last few hours of freedom than with a huge set of boobs in front of your face!
This is just a small taste of what make stag  weekends in Barcelona so popular. The fact of the matter is you (with some help from us) can really make your weekend special and fit your needs perfectly. So if you want to party and party with some hot chicks, Barcelona is the place you need to come.